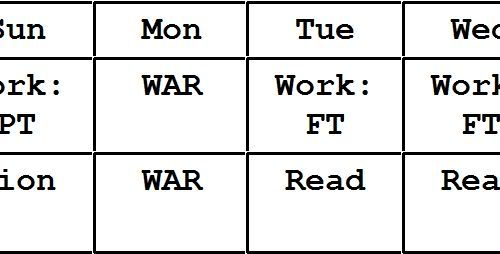 It's September 1st and Champions Online just came out. 21 days from now, Aion will also go live. By that time, I'll be juggling 3 MMOs, other hobbies and some minor aspects of my life. So, in order to make my life much more easier and sane, I made a two-week period schedule (see above, click image to enlarge) that I will follow to the letter.

P.S. Until I've decided which two of three MMO's I'll keep (
Aion, Champions, Warhammer
), updates on this blog from here on will be scarce, really scarce.
Similar Posts:
First Impressions: Champions Online
First Impressions: Aion
Monk for Sale
WAR Hammered
The Fourth War