Rudyard Kipling once said "Four things greater than all things are: Women and Horses and Power and War." I don't have Women, Horses or Power. But I can always play WAR.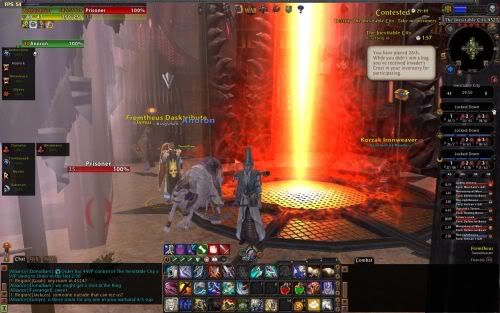 I actually thought I won't be coming back to this game. But after seeing my former guild move to a much more active server and then saw their recruitment video (watch it
here
). I just started to itch for some realm vs. realm action. So I remedied it by re-activating my account and had a lot of fun playing with guildmates last night. It's just sad that we have to leave Phoenix Throne.
Similar Posts:
No More WAR!

The MMO Schedule
My Essential WAR Addons
WAR Hammered
The Fourth War